When we founded Latiyal in 2002 it wasn't just another business for the Ranga family it was simple the most obvious thing to do.Growing up in the heart of India, Surrounded by the family owned one of the largest plantation, made it an easy choice to become a manufacturer of furniture. But the approach of this trade was different and remained until today lnot the maximum of furniture out of one tree rather the maximum of beauty guided the way into this marke
LATIYAL constructs 70 percent of its furniture from Mango Wood – a sustainable hardwood that is harvested from mature trees that are no longer able to produce fruit.
Crafted exclusively from recycled materials, each piece features a vintage look that blends art and function.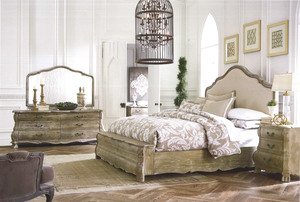 Combining the rustic look of weathered Elm wood with the stylish flash of stainless steel – creating a look that is as elegant as it is comfortable.



CONTACT US:
+91 291 297 2120
info@latiyalhandicrafts.com
VISIT OUR SHOWROOMS:
 Main Pal Road, Near Pal Balaji
Bhadu Market, Jodhpur
Rajasthan 342008